This page is a sub-page of our page on Political Modeling.
///////
Related KMR pages:
• Large Bureaucracies – How they really work
///////
Other relevant sources of information:
Three basic principles:
• Ansvarsprincipen
• Likhetsprincipen
• Närhetsprincipen
///////
Frame laws and lack of accountability:
• Vad är en ramlag?
• Ramlag
• Fackförbund öppna för straffrihet
The lack of accountability for public servants:
• När togs tjänstemannaansvaret bort?
• Ämbetsmannaansvar
• Återinförande av tjänstemannaansvar
• Riksdagen tillkännager önskan om återinfört ämbetsmannaansvar
• Införande av ett modernt ämbetsmannaansvar
• "INGEN SÅG DET KOMMA" – Om myndigheters förnekelse och ansvarslöshet
• Håkan Boström: Sådana politiker, sådana tjänstemän
But so far nothing has happened.
It seems to be far too dangerous to be accountable,
since this might have personal consequences.
///////
Key concepts:
• Functional stupidity – the great demand in many companies
• Slipping into functional stupidity: The bifocality of organizational compliance
• Accountability
• Incompetence
• Agnotology
///////
Books:
• The Republican War on Science by Chris Mooney, 2005.
• The Stupidity Paradox: The Power and Pitfalls of Functional Stupidity at Work,
by Mats Alvesson and André Spicer, Book Review by Anna Lynskey, March 3, 2007.
///////
Music (with applicable metaphors):
• Another One Bites The Dust by Queen, 1980
///////
Facts: Regeringen har valt att "förlita sig" på framförallt Folkhälsomyndigheten när det gäller strategin för bekämpning av coronaviruset. Politikerna arbetar idag med att stifta ramlagar som överlämnar ansvaret för utförandet av de intentioner som uttrycks i lagarnas "ramar" till myndigheter av olika slag. Samtidigt har ämbetsmannaansvaret hos dessa myndigheter tagits bort (1 januari 1976) vilket gör det i stort sett omöjligt att utkräva straffrättsligt ansvar av en myndighet som inte lever upp till "ramarna" i lagarna.
///////
The systemic flaw in the Swedish management model:
Bo Rothstein is professor of political science at the University of Gothenburg and has long researched the quality of political institutions, social trust, corruption and welfare policy. He is surprised that no one takes responsibility for what has happened to the elderly residents.
– Everyone runs away from accountability, even though many elderly people have been put to death, he says. What has happened to elderly residents lays bare a fundamental systemic flaw in the Swedish management model. Although some public activities can be vital to citizens, where the margin for failure is zero, power is exercised without the possibility of accountability.
The major flaw in the Swedish management model is not that we have independent authorities and lack "ministeral rule", according to Rothstein. The problem is that accountability is eliminated at the producer level, where the exercise of authority actually takes place.
This shows that the Public Health Authority does not understand how Swedish administration works. It was known very early on how dangerous this is for the elderly, but nevertheless there was no clear proposition that the staff needed the necessary protective equipment and training. If the PHA had proposed this, then I am convinced that municipalities as well as private health care providers would have taken this notice ad notam, because otherwise they would have risked being sued for not following the Work Environment Act, says Rothstein.
– There is also a huge imbalance in the system. The staff has much stronger protection than the citizens. If staff become ill or die due to the infection, this can result in a lawsuit if errors have been committed. Staff can sue their employers through their labour unions for not following the authorities' instructions.
What should the elderly do if they become infected? There is a serious lack of accountability here. In a democracy, the rights of citizens must come before the rights of producers, says Bo Rothstein.
Nobody takes responsibility for what has happened in the elderly care. The Public Health Authority says it is not their responsibility but points out that it is a municipal matter. And the municipalities as well as the private care providers say that they have only followed the applicable laws and regulations.
SMR's unregulated power: Bo Rothstein is also very critical of the actions of Sweden's Municipalities and Regions (SMR), which is an employer-driven organization. It has emerged that SMR has put pressure on four health authorities in order to make them reduce the requirements for protective equipment for elderly care staff.
The power that SMR has received is very questionable. SMR is an organization controlled by public servants. Citizens cannot vote for the politicians who sit there, because they are indirectly elected, and the officials have no official responsibilities as public servants, Rothstein points out. SMR is a private organization and you can ask if they ought to have the influence that they de facto have. In this case, it could have cost quite a lot of lives, says Bo Rothstein.
[Svenska Dagbladet, 6 May 2020]
///////
Hypotes: Detta glapp i det svenska ansvarsutkrävandet kommer att leda till att ingen kommer att ställas till ansvar för coronapandemins härjningar i Sverige – även om man inrättar den kommission om coronakatastrofen på svenska äldreboenden som Bo Rothstein har krävt.
Därmed kommer coronakatastrofen att sälla sig till Estoniakatastrofen (1994) och tsunamikatastrofen (2004) där stuprören mellan myndigheter verkar ha bidragit till att inget ansvar har utkrävts och inga lärdomar för framtiden tycks ha dragits.
///////
• Socialminister Lena Hallengren på Socialdepartementet
• Iréne Svenonius
• M och Nya Karolinska är siamesiska tvillingar
• Coronavirusutbrottet 2020 i Sverige
///////
• 'We managed to flatten the curve' – Interview with Sweden's Foreign Minister Ann Linde at Conflict Zone/Deutsche Welle on YouTube.
///////
Swedish actors within elderly care:
• SS = SocialStyrelsen
(The National Board of Health and Welfare)
• MSB = Myndigheten för Samhällsskydd och Beredskap
(ASPP = The Authority for Social Protection and Preparedness)
• FHM = FolkHälsoMyndigheten
(PHA = The Public Health Authority of Sweden)
• IVO = Inspektionen för Vård och Omsorg
(ICW = The Inspection for Care and Welfare)
• AMV = ArbetsMiljöVerket
(WEA = The Work Environment Authority)
• SKR = Sveriges Kommuner och Regioner
(SMR = Sweden's Municipalities and Regions)
• K = Kommuner
(M = Municipalities)
• L = Landsting
(CC = Country Councils)
• R = Regioner
(R = Regions)
• PA = Privata Aktörer
(PA = Private Actors)
• M = Myndigheter
(A = Authorities)
• ÄB = ÄldreBoenden
(NHE = Nursing Homes for the Elderly)
• SB = Särskilda Boenden
(SA = Special Accommodations)
• HT = HemTjänster
(HS = Home Services)
• KÄB = Kommunal ÄldreOmsorg
(MCE = Municipality-operated Care for the Elderly)
• PÄB = Privata ÄldreBoenden
(PCE ) Privately-operated Care for the Elderly)
• LSH = LandstingsSjukHus
(RH = Region-operated Hospitals)
• PSH = Privata SjukHus
(PH = Privately-operated Hospitals)
• LS = Länsstyrelser
(CAB = County Administrative Boards)
///////
A link to the Conzilla map: Creating lack of liability by blaming others:
http://www.conzilla.org/people/amb/politics/presentation/contextmap#-a9e800a1724c860b0849fe
/////// English version
Creating lack of liability v7 (basic layer)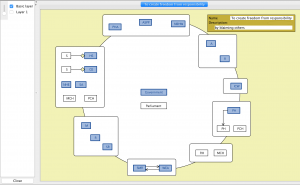 ///////
Creating lack of liability v7 (basic layer + layer 1)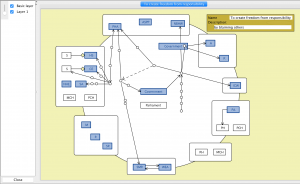 ///////
Creating lack of liability v7 (Lotta Gröning 1)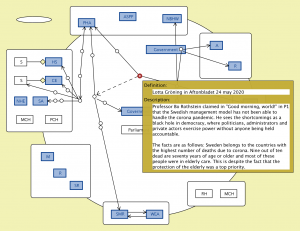 ///////
Creating lack of liability v7 (Bo Rothstein 1)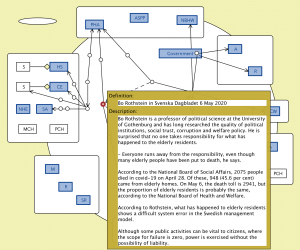 ///////
Creating lack of liability v7 (Bo Rothstein 2)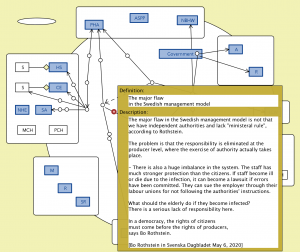 ///////
Creating lack of liability v7 (Bo Rothstein 3)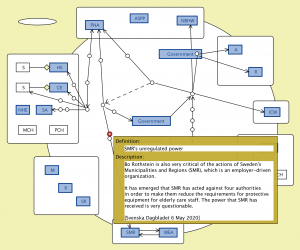 ///////
Creating lack of liability v7 (Bo Rothstein 4)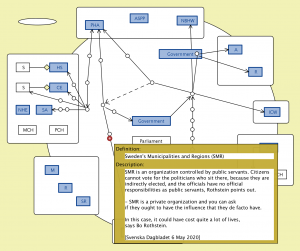 ///////
Creating lack of liability v7 (Bo Rothstein 5)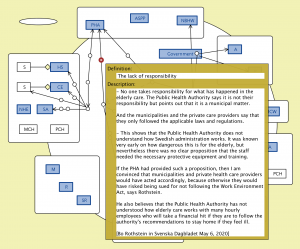 ///////
Creating lack of liability v7 (Lotta Gröning 2)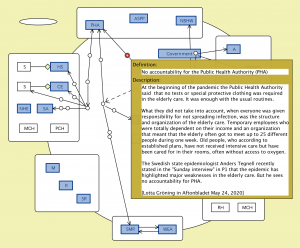 ///////
Creating lack of liability v7 (Lotta Gröning 3)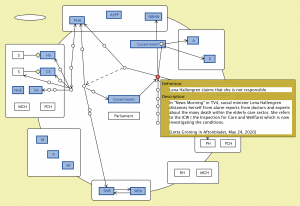 ///////
Creating lack of liability v7 (Lotta Gröning 4)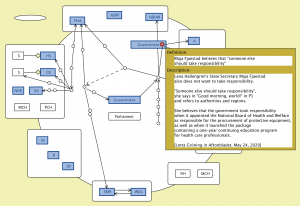 ///////
Creating lack of liability v7 (Peter Kadhammar 1)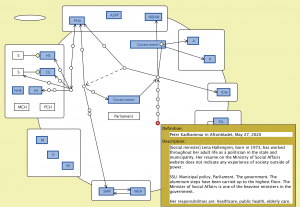 ///////
Creating lack of liability v7 (Peter Kadhammar 2)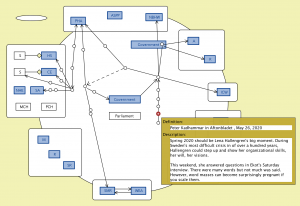 ///////
Creating lack of liability v7 (Peter Kadhammar 3)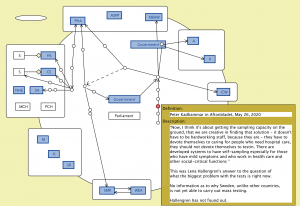 ///////
Creating lack of liability v7 (Peter Kadhammar 4)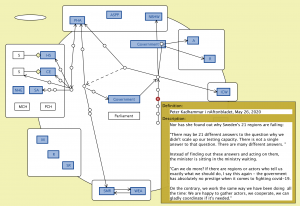 ///////
Creating lack of liability v7 (Peter Kadhammar 5)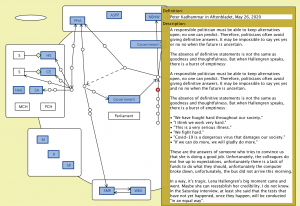 ///////
Creating lack of liability v7 (Britt Peruzzi 1)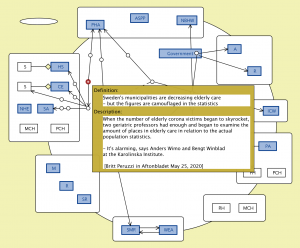 ///////
Creating lack of liability v7 (Britt Peruzzi 2)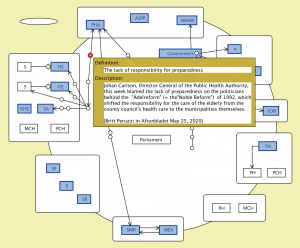 ///////
Creating lack of liability v7 (Wimo and Winblad 1)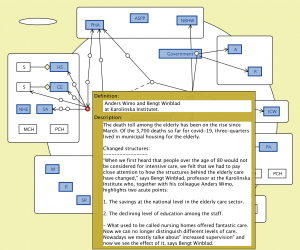 ///////
Creating lack of liability v7 (Wimo and Winblad 2)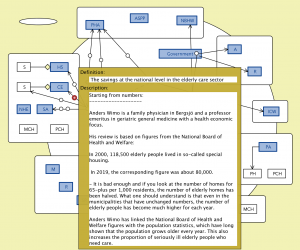 ///////
Creating lack of liability v7 (Wimo and Winblad 3)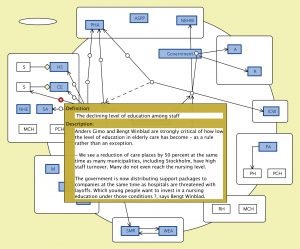 ///////
Creating lack of liability v7 (Wimo and Winblad 4)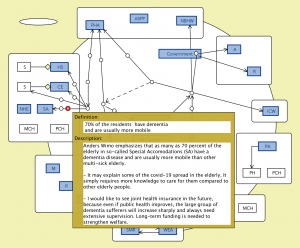 ///////
Creating lack of liability v7 (Ingmar Skoog 1)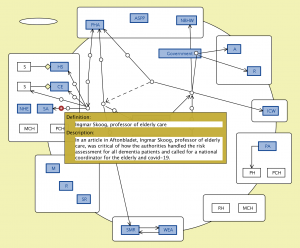 ///////
Creating lack of liability v7 (Wimo and Winblad 5)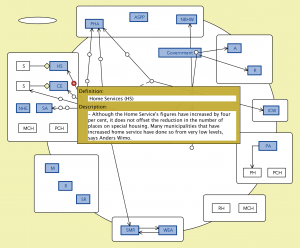 ///////
///////
Corona time line (no metadata)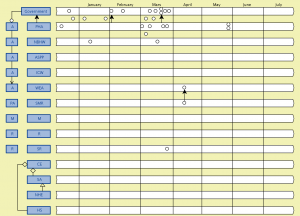 ///////
Corona time line (PHA – responsibility 1)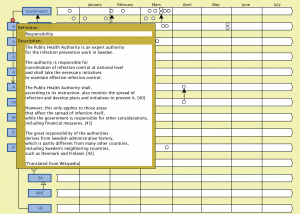 ///////
Corona time line (PHA – preparedness 1)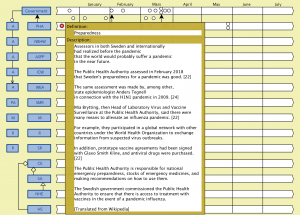 ///////
Corona time line (Government – preparedness 1)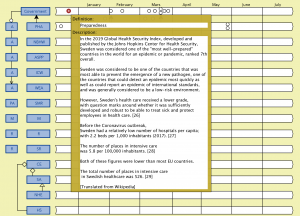 ///////
///////
///////
Corona time line (NBHW – mapping preparedness 1)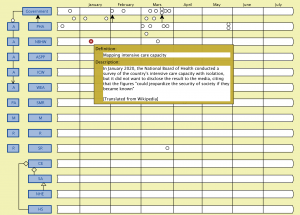 ///////
///////
Corona time line (Government – socially dangerous disease 1)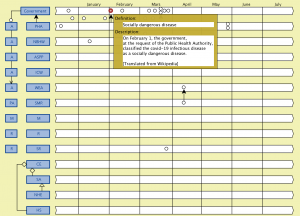 ///////
Corona time line (Government – preparedness 2)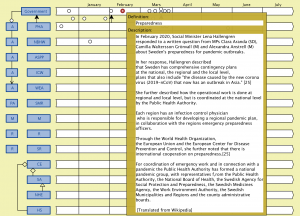 ///////
Corona time line (PHA – level of risk 1)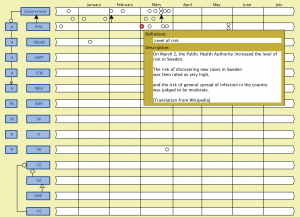 ///////
///////
///////
Corona time line (PHA – level of risk 2)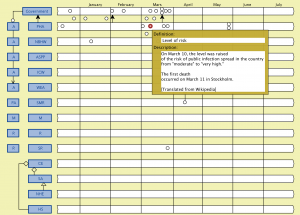 ///////
///////
Corona time line (Government – general advice on domestic travel 1)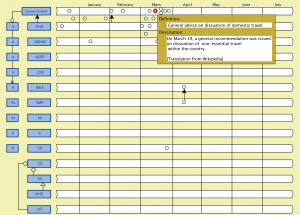 ///////
Corona time line (NBHW – extension of intensive care units 1)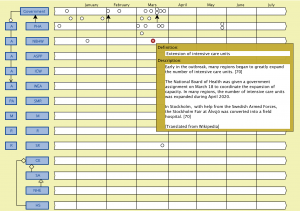 ///////
Corona time line (Government – list of actions 1)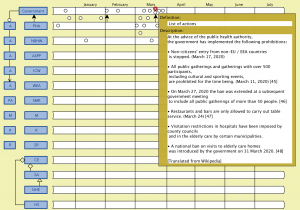 ///////
Corona time line (Government – list of actions 2)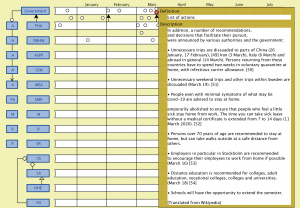 ///////
Corona time line (PHA – the Swedish strategy 1)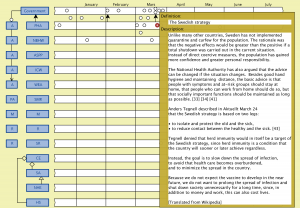 ///////
Corona time line (Government – training and measures for society 1)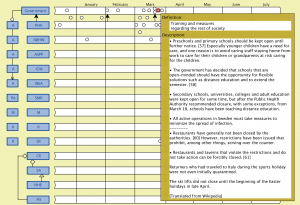 ///////
Corona time line (PHA – day zero has been reached)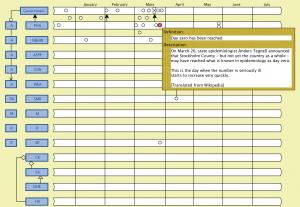 ///////
Corona time line (Government – public gatherings 1)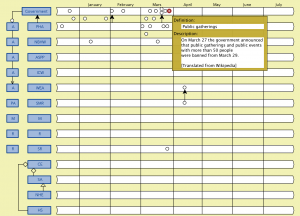 ///////
Corona time line (WEA – weakening protection of staff 1)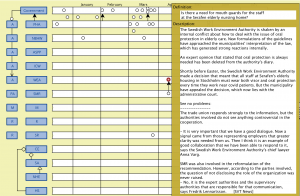 ///////
Corona time line (SMR – weakening protection of staff 1)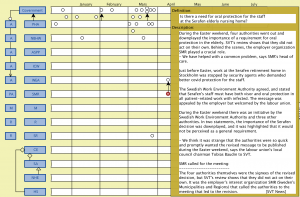 ///////
Corona time line (PHA – general recommendations 1)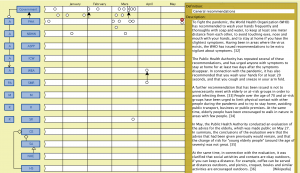 ///////
Corona time line (PHA – groups at risk 1)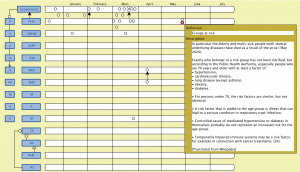 ///////
Corona time line (The Stockholm Region – Irene Svenonius wakes up)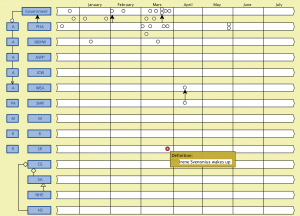 ///////
///////
• Valfrihet i vård, skola och omsorg – en uppdatering av kunskapsläget
• Ramavtalet Vård Skola Omsorg – från 2019-01-01 till 2021-01-01
• Ramavtal: Programvaror och tjänster – Vård Skola Omsorg
///////
Vård-Skola-Omsorg- hur det egentligen fungerar: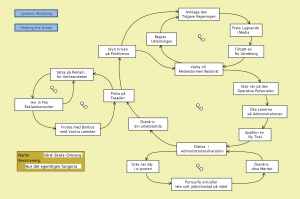 • Large Bureaucracies – How they really work
///////