This page is a sub-page of the page on Modeling and Mapping.
///////
Related KMR-pages:
• Conceptual Modeling at the old KMR web site.
///////
Abductive and Deductive thinking:
///////
The purpose of Conceptual Modeling is to help us disregard irrelevant structures by building relationships between idealized concepts that focus on what is essential. Efficient concepts disregard almost everything in a way that is noticed as little as possible. "The power of thinking is knowing what not to think about".
Unified Language Modeling – a modeling technique to visually represent how we talk about things.
We have developed a concept-oriented modeling technique called ULM (Unified Language Modeling), which is a dialect of the UML (Unified Modeling Language), an international standard for information systems modeling that has emerged from the object-oriented modeling community. The purpose of ULM is to visually represent how we speak about a knowledge domain. Having visual access to the history of a verbal presentation or discussion renders it a permanence that greatly facilitates the conceptual calibration process that is involved in the negotiation of consensus within a group. We have applied the ULM technique to the modeling of the structure and activities of several different organizations (SIH, STEM, and UR) and projects (IT standardization, IT-accessibility, Dyslexia (SpråkaLoss)).
///////
Representing conceptual relationships in UML: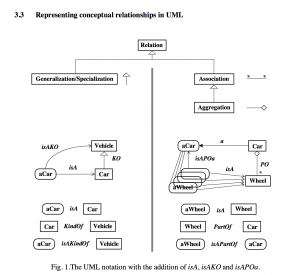 ///////
Four basic types of conceptual relationships – three of which form hierarchies: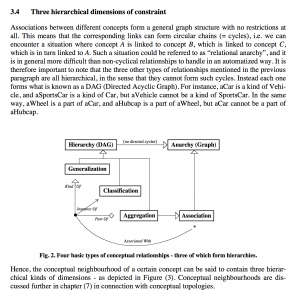 ///////
The hierarchical directions from his to that: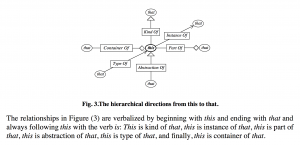 ///////
The calibration process between two different descriptions of the same thing: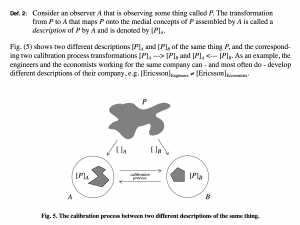 ///////
Language-based concept formation: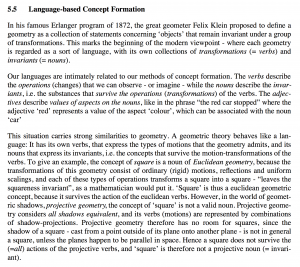 :
///////
The basic epistemological structure of a knowledge patch: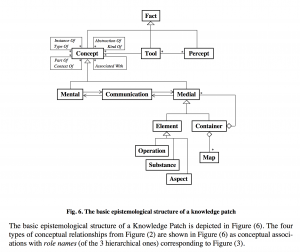 ///////
A context diagram for a knowledge component: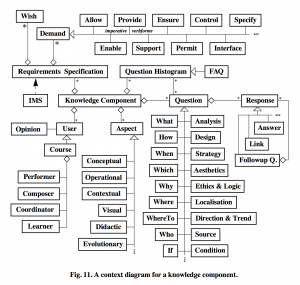 ///////
The Garden of Knowledge being transformed into a Patchwork of Knowledge: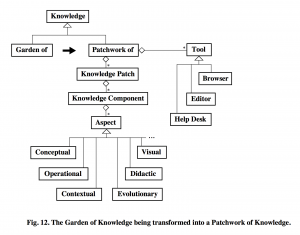 ///////
The basic structure of a Knowledge Manifold: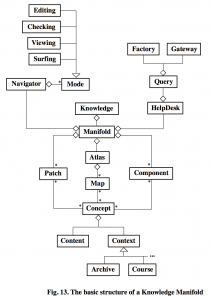 ///////
Three different kinds (= modes) of conceptual browsing: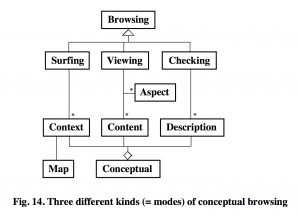 ///////
A contextual overview of conceptual browsing: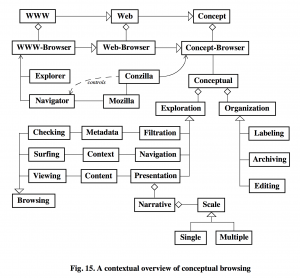 ///////